Hello my name is Kimberly. I am a CMT Massage Therapist dedicated to making a difference. I graduated with Honors from Carrington College in 2014. I have a wide range of skill sets with several modalities that I perform. I specialize in Trigger Point Therapy and Myofascial Release. My belief is that massage makes an incredible impact in a person's well-being. I feel honored and a sense of purpose knowing that I can make a positive difference. 
I provide a high level of professionalism, great listener to your needs and comforting. My experience since 2005 has provided me the right skills to perform an excellent massage carefully tailor to your needs. Apart from being passionate as a health care provider. In my free time I enjoy hikes, jogs at dawn, walking by the beach, reading, listening to music, dancing, learning new skills, watch movies. My favorite hobby is camping, nature brings me peace of mind. Of course, I can't forget I love receiving massages myself!! I am a mom of two, six and fourteen. Responsibility is a religion to me. Spending time with family and friends is something I value highly. I'm the eldest of six (just like the Brady Bunch) with that I have learned and master a great deal of skills! My favorite and I think is what's made me successful in my carrier, the ability to calm all energies with a simple touch of kindness and love.

Selene Gonzales
Intermediate Massage Therapist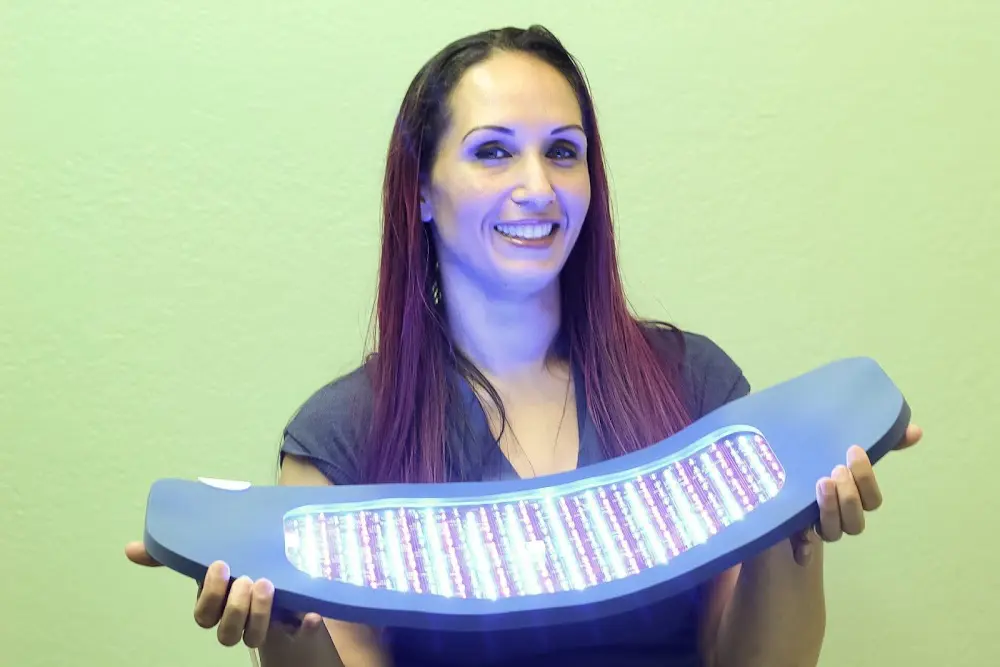 Celluma LED Panel
SKIN CARE
Premium LED Light by Celluma is a FULL SPECTRUM low light therapy to regenerate cells to combat wrinkles, acne or pain associated with arthritis, muscles spasms, joint and muscle pain. Includes access to Micellar water makeup remover, our in house professional brand of cleanser, cc serum and moisturizer.